Expanded storage capacity.
We have expanded storage capacity by several m2.
So we can accommodate still fast delivery to our customers.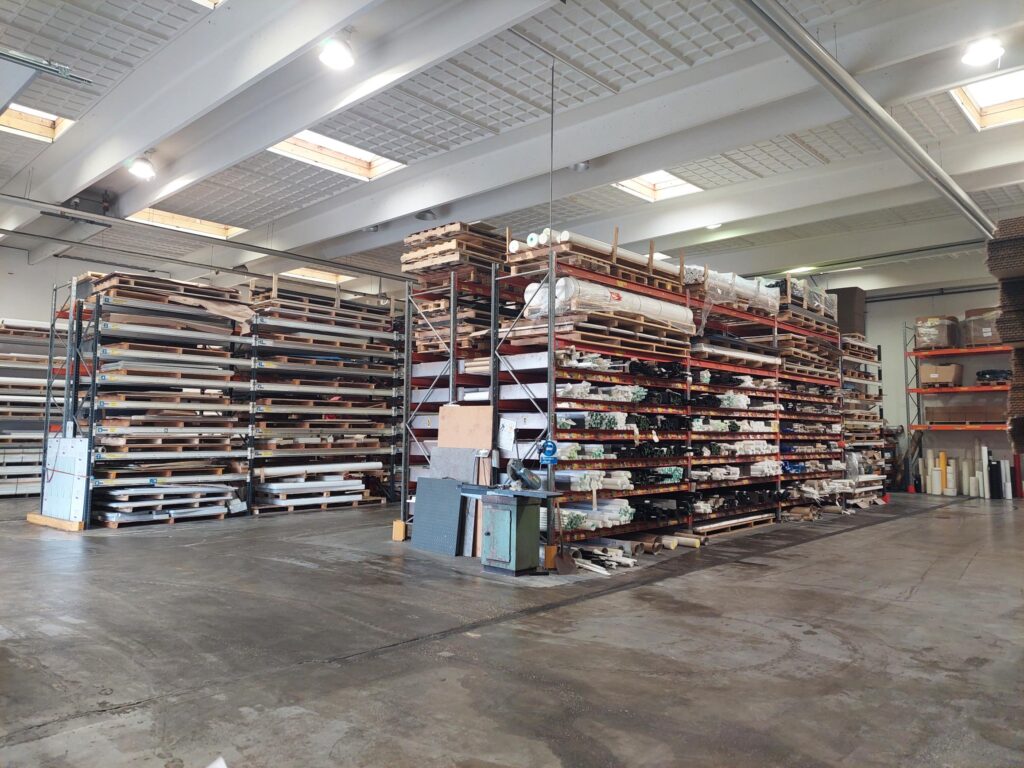 Steamrex went from steel to plastic
Steamrex is a forward-thinking Danish car cleaning company specializing in interior steam cleaning and happy customers.
Along the way, equipment which was initially made of steel is worn and the nozzles eventually got small notches and edges. This led to an increasing number of damages to fabric seats and vulnerable textile-covered side panels and ceilings. An effective collaboration with Linatex led to more advantages than first expected.
Joachim Wilkins from Steamrex shared his challenge with his network and was encouraged to seek out Linatex:
"At Linatex, I found a committed advisor and sparring partner in design, functionality and material potential. Not only did they solve the original problem with their extensive knowledge of plastic performance, but they also fundamentally optimized our value offering. The original nozzle emitted too much extra steam to the detriment of the cabin which became unnecessarily damp. Linatex advisors approached the task with an unusual 360-degree perspective and focus on an overall value creation which surprised me.
The new solutions in the nozzle led to a steam focus much stronger than our original solution, and the previously hot steel handle now suddenly just became warm, as the plastic Linatex selected for the solution has a fantastic insulation that benefits our staff every day."
The reduced radiant heat in the handle and the optimized steam radiation on the desired items leads to a better working day for employees and a greater satisfaction for customers, as the car is now cleaned even deeper and better. Side effects that Joachim Wilkins is well pleased with.
"I want to tell this story, because it's a pleasure when you are as positively surprised in a collaboration as here. To meet specialists who bother to try and live themselves so focused into our challenges and our customer universe. Linatex became in all aspects an unexpectedly strong sparring partner who has contributed significantly to our continued product development and quality experience with our customers."
From steel to plastic - Four noticeable improvements based on the collaboration:
Significant decrease in textile damage to seats and panels
Deeper and better cleaning of especially car seats
Better moisture conditions in car cabins due to optimized steam recirculation
Optimized working conditions due to increased heat control and better ergonomics
The satisfied customer experience at Steamrex pleases Linatex CEO Torben Malmos:
"It is an important parameter for us to be able to give our customers security, new opportunities and a consistent experience of added value when our clients choose us. At Linatex, we believe in job satisfaction and freedom with responsibility. That is why we also have our positions in place with specialists who enjoy breaking down difficult challenges and proactively contributing to our customers can win their matches. I am pleased to see how fruitful the collaboration has evolved with Steamrex."
If you are considering whether your product can be optimized and perhaps even rethought, then contact us and let us see if we can make a positive difference for your company and the challenges you face.
Read more about Steamrex: steamrex.com
Good relationships tend to develop - for mutual benefit and development
Back in 2017, one of our smaller customers, which produces filters for the beer brewing industry, embarked on a generational change. During that process, the son taking over leader and ownership was introduced to us.
Originally, we made simple products every now and then when urgent tasks arose for the customer as they could not wait to have original spare parts produced or procured from warehouses and original suppliers from distant countries with a little too long reaction time.
The curiosity was mutual when the son took over the company, and it quickly dawned on both parties that we could be here for the great benefit and development of each other. Many spare parts for filters in beer systems are ingeniously designed and almost always on special dimensions which make it extremely difficult to source from ordinary stocks. More and more plants are gradually of such old origin that the spare parts are no longer in standard production at all. Teflon rings, Linatex rubber gaskets, O rings, membranes and bushings. All difficult to obtain. Significant expenses and long waiting times where the custom for many brewmasters.
With Linatex's many years of experience in the food industry and special solutions to extremely difficult challenges in niche industries, we found a super good match here. It is not every day that we get the opportunity to turn special bushings in Teflon cast with bronze.
Fortunately, we have the industry's best specialist workers who love challenges and new material compositions. It became an instant success.
Today, the company has expanded significantly and today services both specialist breweries and the major industrial players in the international market.
We are incredibly happy and proud to be able to assist specialty companies in growing into strong players in hard-to-reach markets.
If you have material challenges in your niche industry, give our specialists a call. You will be amazed at how much and how fast and efficient industrial plastic can today. Often, original steels and wood solutions are no longer profitable at all. And the traditional expectation of production of large batches is necessary before the production button is pressed. It is past.
Today we produce from day to day and without problems all the way down to one piece at a time. The secret is optimization and digitization of workflows, flexible employees, innovative thinking, and a modern machine park. At Linatex, we are proud to say that we have all these vital ingredients inhouse.
We are ready to meet your challenges as well. We have the right experience and fighter spirit to play you strong in your market.
If you want to hear more about our experiences from the above case, contact PTA manager Jesper Lunde on tel. (+45) 46921015 / jel@linatex.dk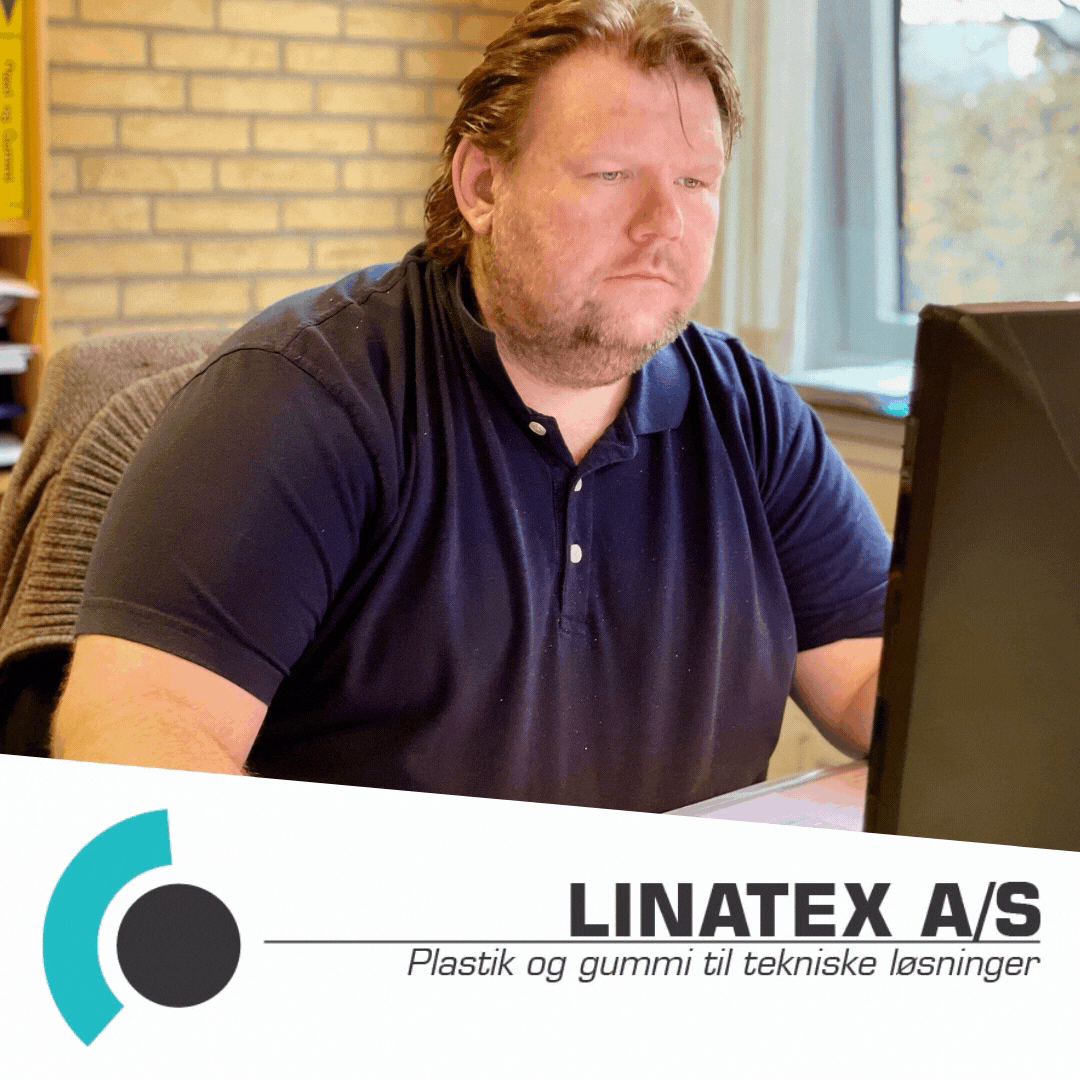 Herlev's Business Award 2019.
We are proud and honored to have received Herlev's Business Award 2019
The choice fell on Linatex A / S because we take a great social responsibility by hiring apprentices and working with the job center and the Autism Center.
In addition, we, as a Danish production company, provide profitable and sustainable solutions to home and abroad.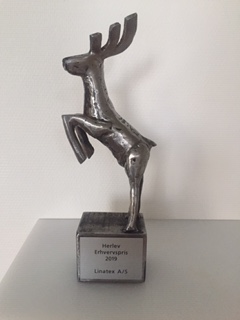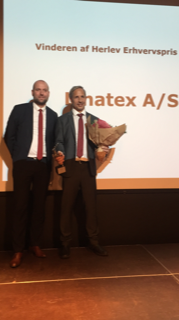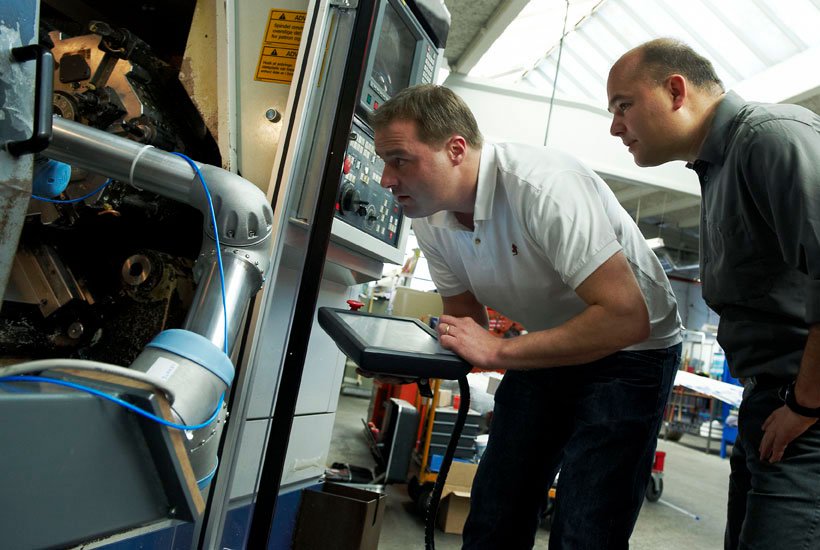 When Linatex, a Danish supplier of technical plastics and rubber for industrial applications, bought a UR5 robot arm from Universal Robots (UR) to automate CNC machine tending in December 2008, they did something unthinkable. Instead of installing the robot behind safety caging, fenced off from people as was the norm for all industrial robots, they deployed it right alongside their employees.
New Horizontal Multi-axis CNC
Horizontal Multi-axis I am happy to announce, that Linatex A/S has signed a contract for CNC-machine number 11 since August 2016 - This time we invested in a PUMA TT-1800SY multi turning machine from Doosan.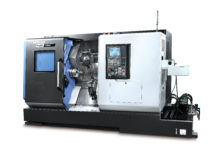 The PUMA TT-1800SY will be delivered with bar feeder etc. Twin Opposed Spindles Two Upper/lower Turrets High-productivity Turning Center Multi-processing and mass-production via upper/lower turrets, Y-axis and left/right spindles Thanks to Doosan for the outstading service. I am sure more business will follow
New CEO, Torben Malmos, and expanded production hall.
Linatex A/S has per May 1st, 2016, new CEO: Torben Malmos, who, with 18 years of experience in the industry, will be responsible for driving organization to new heights.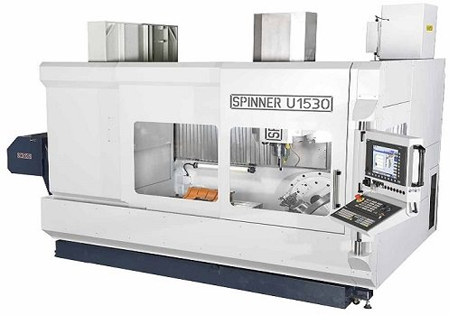 In line with Linatex A/S's strategy of being at the forefront of quality and innovation, the production hall has been expanded by 9 CNC machines per. June 1, 2016.
The machines will be delivered with up-to-date software, and will be fully operational in August 2016. Linatex A/S will thereby doubling its capacity on output, as well as maintaining its flexibility tailor-made engineering solutions.
In addition, Linatex A/S has expanded the inventory considerably to accommodate prompt delivery to customers.
Customer satisfaction Survey
We are in full swing analyzing the results of our customer satisfaction survey as ran by the staff from October 27 to November 7.
We sincerely congratulate the prize, which is on its way to the winners.
The 10 winners of the contest competition are .....
In our recently completed customer satisfaction survey we have distributed 10 pieces. prizes (cinema tickets for 2 people).
The winners should be among the 205 people who participated in the survey. We thank you for your time and answers as we are analyzing. The 10 winners are:
Stig Christian Bordorff
Stig Sandager
Susanne Nielsen
Aage Rasmussen
Jørn Wigant
Henrik Bjørnskov
John Andersen
Jim Mikkelsen
Håkon Rask
Svend-Erik
We are in control of the documentation! - It confirms our new Elite Smiley
Linatex is subject to the smiley scheme from the Food Administration, as we supply materials and finished components that come with food.
An elite smiley is achieved after 4 controls without remarks. Last check was made on July 29, 2015 according to BEK 822/2013 and this inspection triggered an elite smiley.
We are proud to have an elite smiley - a remark we have received because we control the documentation and traceability of materials for food contact. Of course, we continue the good work of ensuring high quality in our document management, which is an integral part of our quality management and ISO9001 certification, so we can keep the upscale remark.
On the following link click here, you will find the latest check in 2015 that triggered an elite smiley.
On the Food Administration website you can read the last four food controls.
Happy reading ...