Herlev's Business Award 2019.
We are proud and honored to have received Herlev's Business Award 2019
The choice fell on Linatex A / S because we take a great social responsibility by hiring apprentices and working with the job center and the Autism Center.
In addition, we, as a Danish production company, provide profitable and sustainable solutions to home and abroad.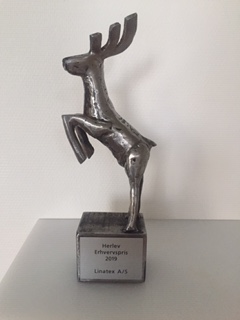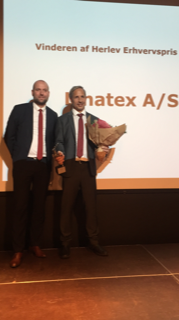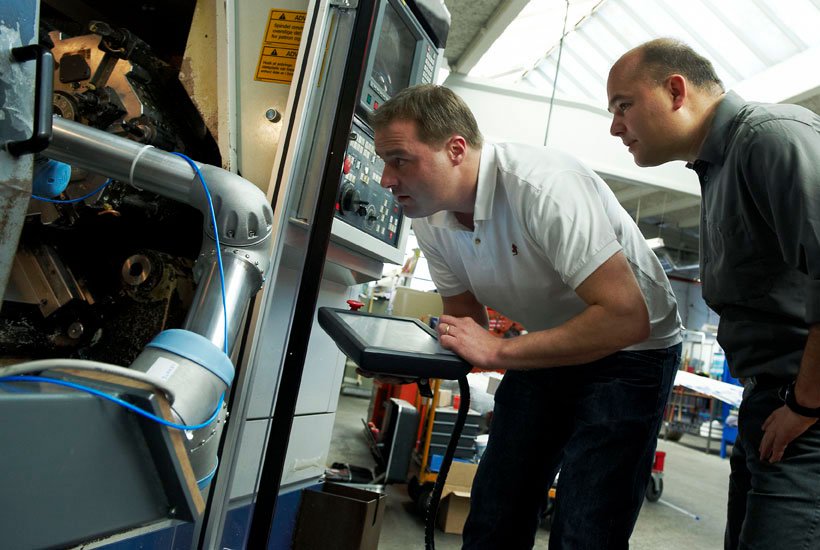 When Linatex, a Danish supplier of technical plastics and rubber for industrial applications, bought a UR5 robot arm from Universal Robots (UR) to automate CNC machine tending in December 2008, they did something unthinkable. Instead of installing the robot behind safety caging, fenced off from people as was the norm for all industrial robots, they deployed it right alongside their employees.
New Horizontal Multi-axis CNC
Horizontal Multi-axis I am happy to announce, that Linatex A/S has signed a contract for CNC-machine number 11 since August 2016 - This time we invested in a PUMA TT-1800SY multi turning machine from Doosan.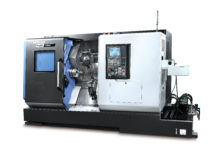 The PUMA TT-1800SY will be delivered with bar feeder etc. Twin Opposed Spindles Two Upper/lower Turrets High-productivity Turning Center Multi-processing and mass-production via upper/lower turrets, Y-axis and left/right spindles Thanks to Doosan for the outstading service. I am sure more business will follow
New CEO, Torben Malmos, and expanded production hall.
Linatex A/S has per May 1st, 2016, new CEO: Torben Malmos, who, with 18 years of experience in the industry, will be responsible for driving organization to new heights.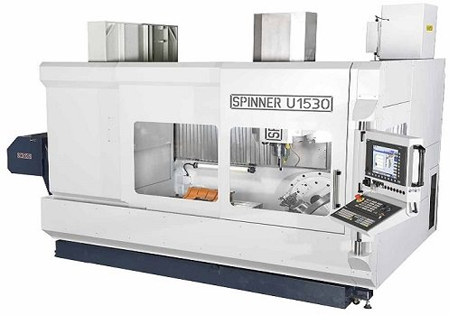 In line with Linatex A/S's strategy of being at the forefront of quality and innovation, the production hall has been expanded by 9 CNC machines per. June 1, 2016.
The machines will be delivered with up-to-date software, and will be fully operational in August 2016. Linatex A/S will thereby doubling its capacity on output, as well as maintaining its flexibility tailor-made engineering solutions.
In addition, Linatex A/S has expanded the inventory considerably to accommodate prompt delivery to customers.
Customer satisfaction Survey
We are in full swing analyzing the results of our customer satisfaction survey as ran by the staff from October 27 to November 7.
We sincerely congratulate the prize, which is on its way to the winners.
The 10 winners of the contest competition are .....
In our recently completed customer satisfaction survey we have distributed 10 pieces. prizes (cinema tickets for 2 people).
The winners should be among the 205 people who participated in the survey. We thank you for your time and answers as we are analyzing. The 10 winners are:
Stig Christian Bordorff
Stig Sandager
Susanne Nielsen
Aage Rasmussen
Jørn Wigant
Henrik Bjørnskov
John Andersen
Jim Mikkelsen
Håkon Rask
Svend-Erik
We are in control of the documentation! - It confirms our new Elite Smiley
Linatex is subject to the smiley scheme from the Food Administration, as we supply materials and finished components that come with food.
An elite smiley is achieved after 4 controls without remarks. Last check was made on July 29, 2015 according to BEK 822/2013 and this inspection triggered an elite smiley.
We are proud to have an elite smiley - a remark we have received because we control the documentation and traceability of materials for food contact. Of course, we continue the good work of ensuring high quality in our document management, which is an integral part of our quality management and ISO9001 certification, so we can keep the upscale remark.
On the following link click here, you will find the latest check in 2015 that triggered an elite smiley.
On the Food Administration website you can read the last four food controls.
Happy reading ...