Get manufactured special solutions for your production.
We manufacture plastic items and / or components in the materials that are best suited to your purpose and solve your task.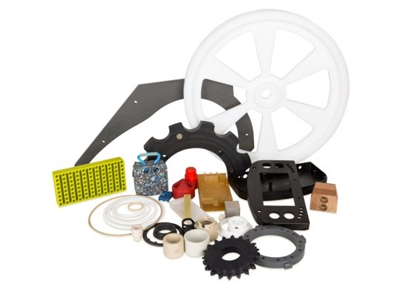 We have extensive experience in plastic molding and provide advice on the best choice for different types of production. With us, you are not locked to a particular plastic manufacturer.
We perform cutting-edge machining on CNC machines based on your goals and specifications. You will thus receive the items in the form you need.
You get the best suitable product for your purpose, ie best performance at the best price.
Send us a drawing of what you need, and we will give you a bid for the assignment.
Contact Linatex at +45 4353 8844
Linatex A/S is the only manufacturer in Denmark, which supplies both technical plastic and technical rubber.
Plastic components instead of metal - because it can pay off.
Linatex strongly advocates the industry converting metal into plastic materials.
We do that because:
Plastic is lighter and cheaper than metal
Plastic is more durable
Plastics improve the CO2 accounts
Plastic is more corrosion-resistant
Plastic has noise-reducing properties because it does not transmit vibrations
Linatex is technologically at the forefront, therefore, we are a good partner for the industry when you need plastic components in your production.
We cover thermoplastic, hardened plastic, rubber and composite materials, as well as perform several types of machining techniques. It includes, for example, injection molding, extrusion and machining machining.
Contact us at +45 4353 8844 and get a good business partner when you want the best and most up-to-date production equipment.