PA (Polyamide) is the most common structural plastic, together with POM.
PA is easy to work with and has a reasonable price.
PA has other positive features such as noise and vibration damping and durability and is used for example for bearings and gears.
PA is delivered in a variety of grades, eg heat-stabilized, extruded and molded PA (Polyamide) or food approved in conjunction with food contact, upon request.
Trade names of raw materials and semi-finished products:
Sustamid®
Zellamid®
Nylatron®
Nylon®
Rilsan®
Maranyl®
Zytel®
Ertalon®
Linatex supplies both semi-finished and finished products, as required. Documentation for quality and short delivery times makes Linatex a good partner.
Application temperature normally from approx. -40 ° C up to 70-95 ° C.
Special heat-stabilized grades can withstand up to 155 ° C
Density usually approx. 1.14 g/cmᶟ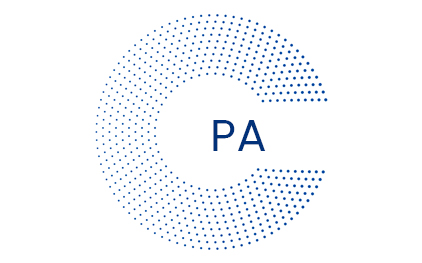 Advantages:
Easy to process
Good combination of mechanical and chemical properties
Durable - for bearings and gears
Noise and vibration damping
Can be used at relatively high temperatures continuously (especially the heat-stabilized)
May be steam sterilized
All PA types are resistant to aliphatic, aromatic and chlorinated hydrocarbons, ketones and alcohols as well as most bases
Many different fillers for improving technical properties
With fiberglass, tensile strength and stiffness are increased and water absorption is reduced to half
PA 6 can be mono-run
Suitable for large stress-free subjects in small series
Limitations:
All polyamides absorb moisture.
The moisture acts as a plasticizer and weakens tensile strength, creep resistance and stiffness while reducing impact strength and increasing dimensions.
The electrical properties depend on the moisture content.
Length extension varies with temperature and moisture content.
UV rays make polyamide brittle.
The polyamides are attacked by strong mineral acids and acetic acids and dissolved by phenols.
Certain types are attacked by formic acid.
Applications:
Gears, joints, bearings, propellers, tool shafts, door handles, hoists etc.
Linatex is a member of EPDA and IAPD and is subject to ongoing control by the Danish Food Administration
Please note that it is the end user who is responsible for the materials used to comply with applicable laws and regulations.
Linatex uses a Zeiss 3D measuring machine to ensure that deliveries meet the desired dimensions.
We will be happy to help you with advice, drawings and specifications, so the final product will be right.
Linatex stands for proven quality in all products.